LARGE WALL MAP NORTHEAST USA REGION
EXECUTIVE SERIES PROFESSIONAL LAMINATED WALL MAP OF NORTHEASTERN UNITED STATES
FOR GENERAL REFERENCE, MARKETING ADMIN, COUNTY DATA, SALES TERRITORIES & LOGISTICS
"Hi Tracy, thanks again for the help with my map for the northeast.
I love it! Ashley will be needing some help with the south west section, what phone number is best for her to call you at?"
"I just received the map of the Northeast. I love it. Thank You,
John"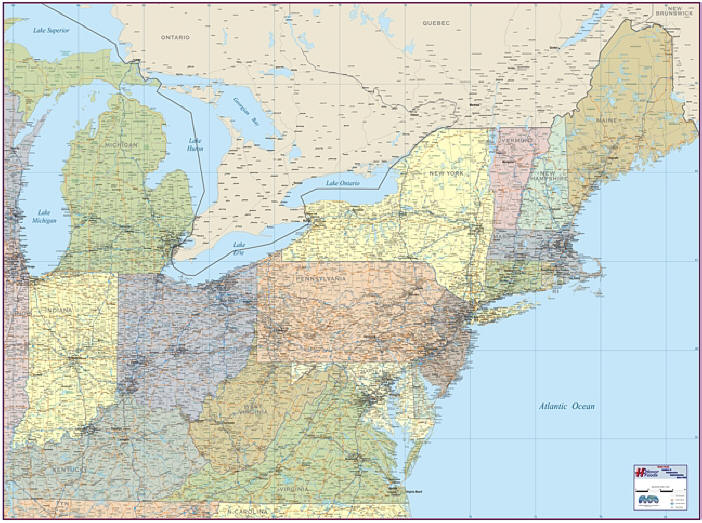 We can also create your specific sales region if you need a custom multi-state regional wall map.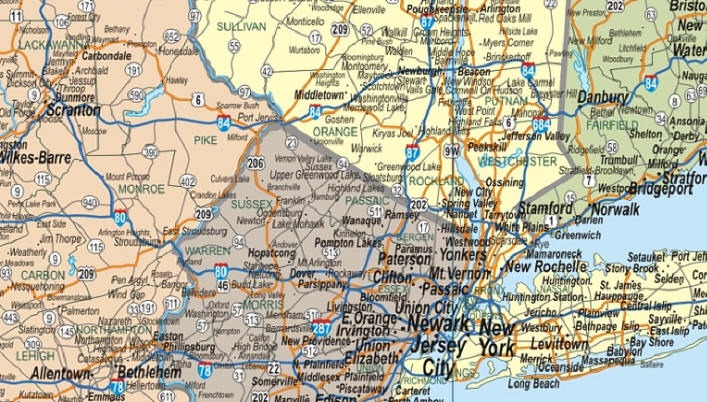 Our Business Region Wall Maps are printed as ordered, please allow a couple business days for production and shipping. If you have a demanding deadline, call and we will try our best to meet it for you.