Custom Mapping / Digital Cartography
FOR OVER 35 YEARS WE HAVE SPECIALIZED IN CUSTOM BUSINESS MAPS
WALL MAPS MULTI-STATE MARKET AREAS AND REGIONS

SALES TERRITORIES / DISTRICT OFFICES

PROFESSIONAL MAP FOR BUSINESS REPORT/ PRESENTATION

PROPERTY SITE LOCATION MAPS
Check our standard USA by Region business wall maps
We can add your company logo or title at no extra charge
Large Executive Office and Conference Room United States Wall Maps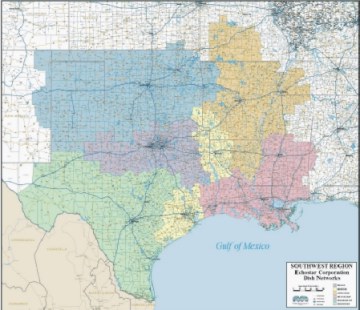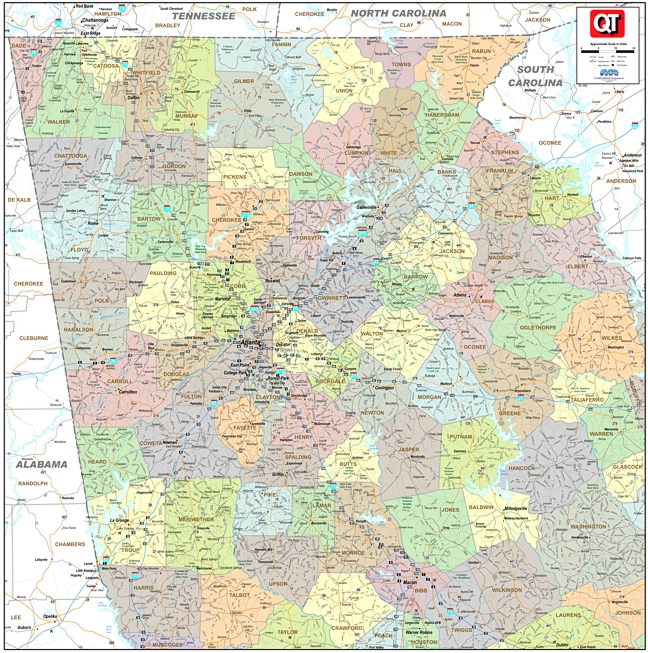 A custom-designed wall map can include any or all the following features...
Counties, County names, Cites and/or small towns, Interstate, Federal and Major State Highways, Major Water Features. Insets available for Alaska, Hawaii, and Puerto Rico, some International areas, and Maps for Major United States Metropolitan areas. More Mexico and Canada coverage on USA map. Also per GIS mapping software- zip codes with boundaries, major streets for every USA state or metro city.

CREATE A MAP FOR YOUR SPECIFIC MULTI-STATE SALES REGION
For additional graphic/map design such as geo coding locations, or color coding sales territories, we can provide a quote based upon your specs. Custom map sizes are usually relative to general shape of area covered and readability of the level of detail required. We can color coordinate and incorporate your logo or brand, even highlight your office or distribution locations.
NEW our mapping is available in several background coloring and styles
Even create designer color map to coordinate with your logo, brand or decor!
Just let us know what you need for your office... contact for a quote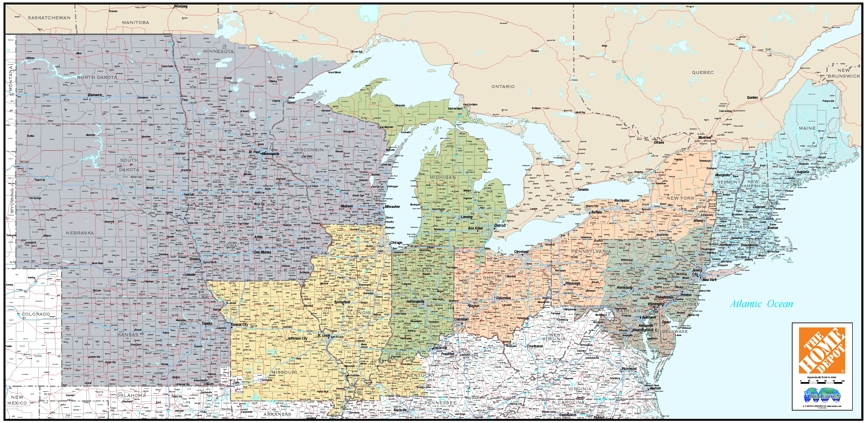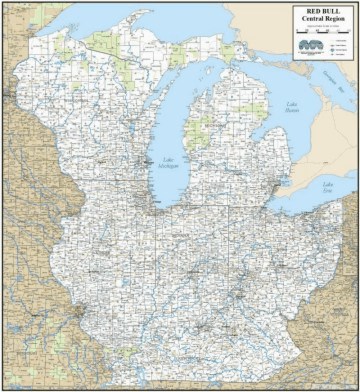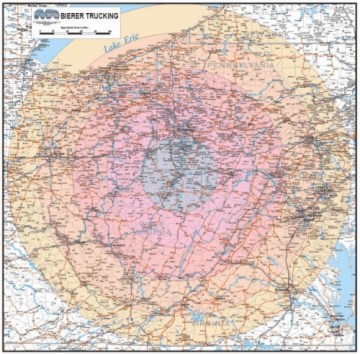 DON'T COMPROMISE WITH A MAP THAT DOESN'T QUITE WORK FOR YOU, WE HAVE DEVELOPED THOUSANDS OF CUSTOM MAPS.. USING OUR OWN DIGITAL BASE MAPS WE CAN CREATE THE AREA YOU NEED, ADD SYMBOLS TO HIGHLIGHT CERTAIN ASPECTS, COLOR SALES TERRITORIES, AND PRINT ANY COPIES REQUIRED.
YEARS OF EXPERIENCE ALONG WITH COMPUTERIZED GRAPHICS AND DIGITAL CARTOGRAPHY, FROM WALL SIZE COLOR FRAMED CUSTOM MAPS FOR YOUR OFFICE OR CONFERENCE ROOM, TO MAPS ON BOARD WITH OVERLAYS FOR PRESENTATIONS, TO PRINT RUNS WITH YOUR LOGO FOR MEDIA PACKAGES AND ADVERTISING, JUST EMAIL YOUR SPECS!
We do special requests!
As on the above samples...sales territories, district boundaries, plotted locations...