You can call us and speak with a live person!
770-443-8808 here in the USA
M-F 9:00am-6:00pm EST
To verify or place an order you can also email us. If you need a quote on a custom map, just email your specs and we will get back to you with a quote and sample images.

UNITED STATES WALL MAPS
THE most detailed USA wall map
REGIONS of USA
SALES & MARKETING WALL MAPS
NEW Digital map images.
Choose from even more styles and colors of printable maps for professional presentations and reports.
Map images of the United States,
12 Multi-state USA Regions, all US States, Continents, Countries and World.
High resolution digital files of beautiful color maps for digital business presentations, projector, on your website, printing in a brochure or annual report, school or home classroom, makes useful home or office decor.
ATLANTA REGION Business Planning & ZIP code wall map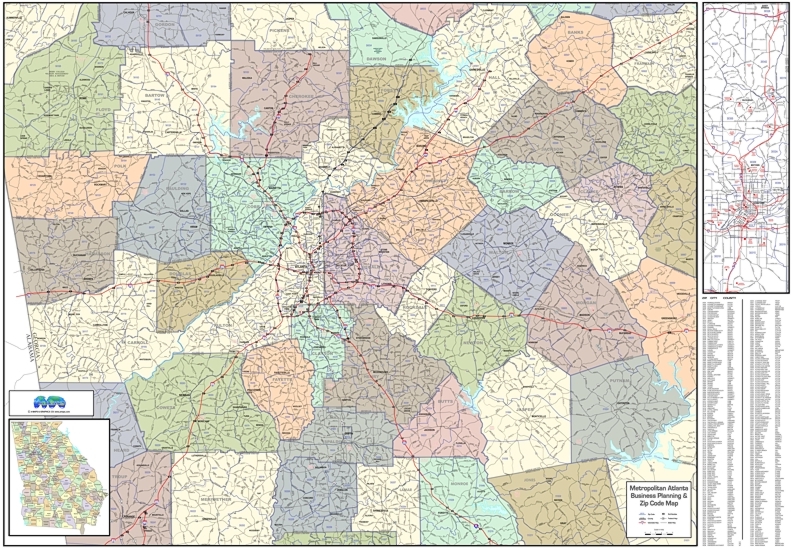 U.S.A. REGIONS Multiple States: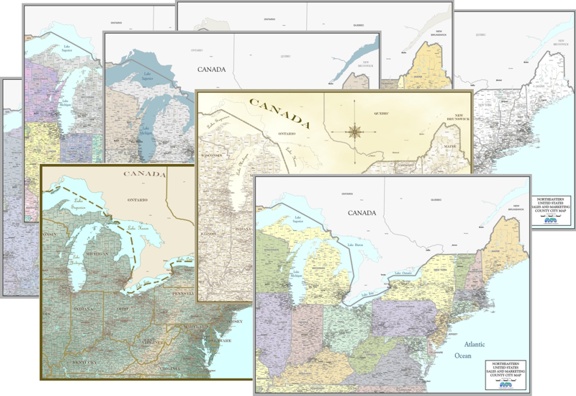 ATLANTA AREA BUSINESS PLANNING MAP- 54X35" Laminated
The Atlanta Area Wall Map utilized by the most successful Atlanta Metropolitan businesses for market planning, to organize efficient sales territories and to route service and delivery for over 2 decades!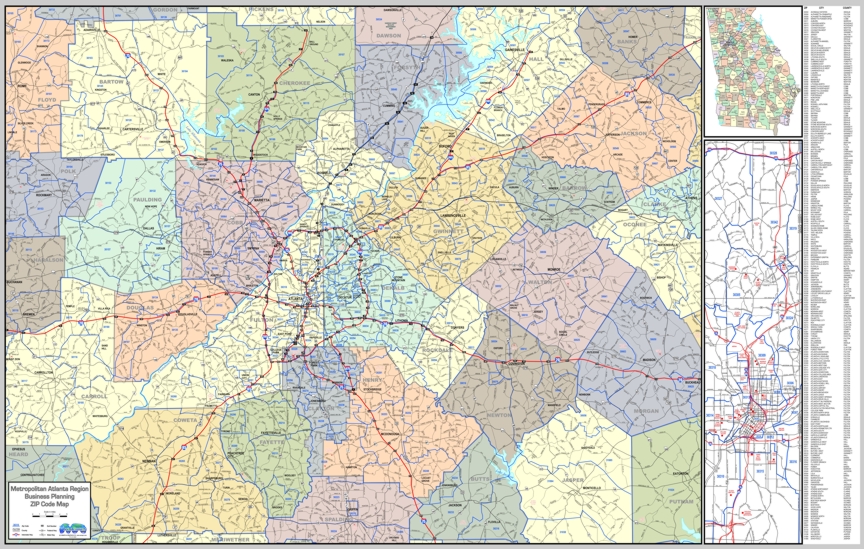 Business Planning & Zip Code Wall Map Metropolitan Atlanta Region covering over 40 surrounding counties with federal and state highways, major streets, suburbs, cities / towns, outlines / boundaries for 5 digit ZIP codes, Interstate hwy exit numbers, major landmarks, points of interest, index by city-county-zip code.
GEORGIA STATE COMMERCIAL WALL MAP
Super detailed, laminated 54x72"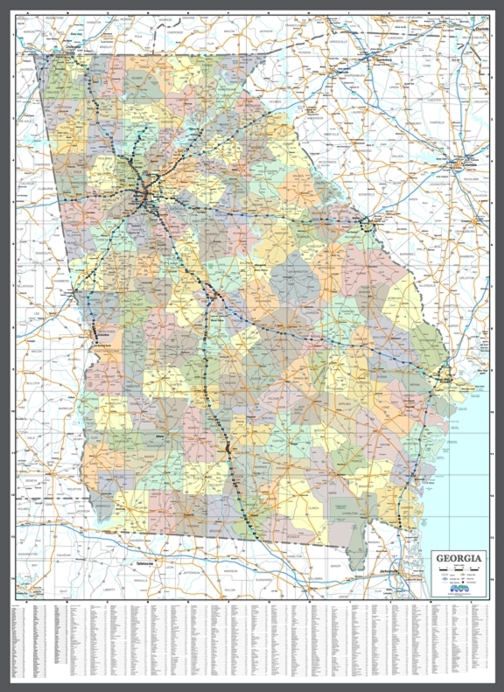 SALES REGIONS - USA Marketing Areas
WALL MAPS of SECTIONS of the UNITED STATES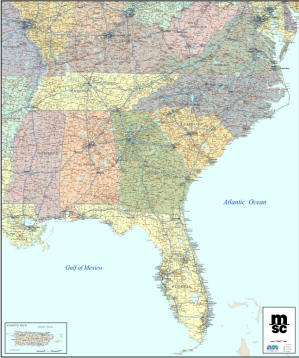 Marketing and Sales Regions of the United States
Available in various sizes, laminated. Add your Company LOGO at no extra charge.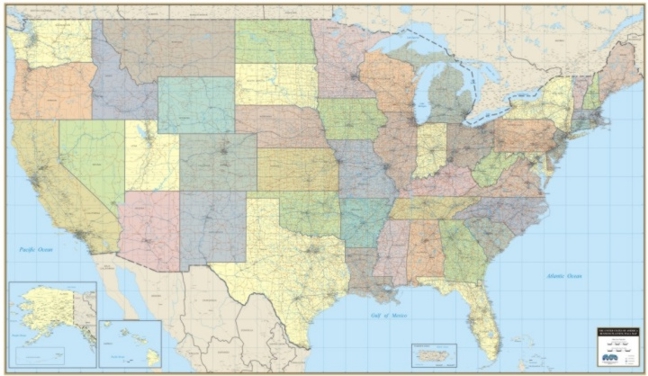 Available super detailed, or with just counties and cities/towns for marketing and sales.
Various sizes. Now available different backgrounds - choose from beautiful color schemes!
Copyright A-Maps and Graphics