USA VERY LARGE COMMERCIAL WALL MAP

of the United States
Interstate, Federal major state Highways, Counties & county names, Cities & Towns, Water areas
Very Highly detailed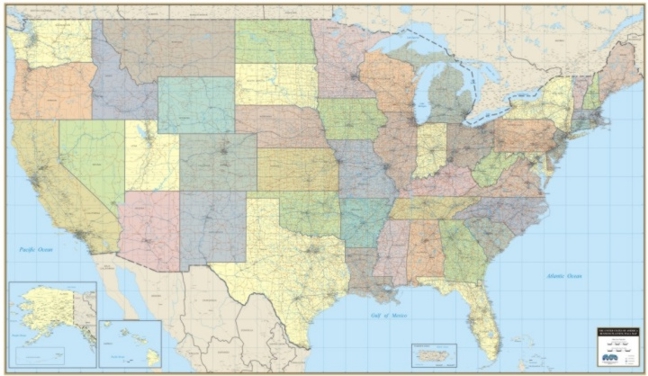 OR 12x7 ft wall size map, laminated...$499.00

Sales & Marketing Wall maps
The "Cleartype" maps have been used by business for decades to define sales territories, district and regional management, branch or franchise locations, and in demographic studies for marketing research. Clearly shows cities and towns, county lines/names, without highway clutter. For sales office- get the big picture!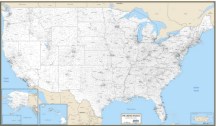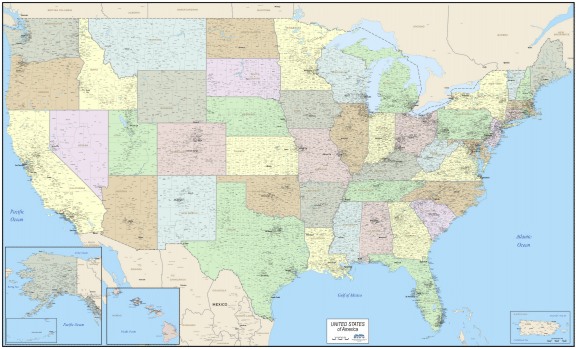 County Outline with Cities and Towns
Sales Control Maps, for marketing, districts, regions and defining territories, Without highways you can clearly see company data and execute market planning. 70x42" $119.95, Laminated.
Choose Colored States, Black & White, shaded by MSA.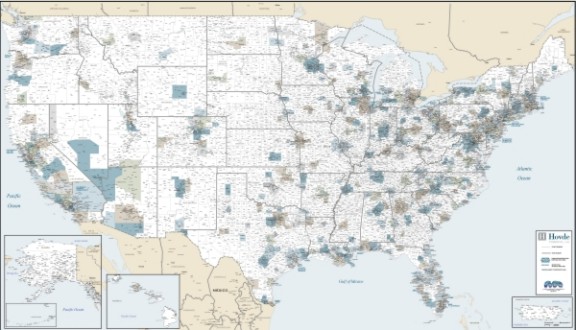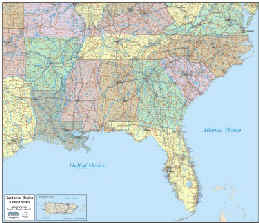 U.S. Regions - Maps for Business
marketing and regional office wall maps
Multi-State Districts such as Southeast, Mid-Atlantic, Great Lakes, Northeast, Pacific Northwest, etc...OR Custom designed to cover your particular Region...Logistics, Marketing & Sales Territories
Also see Custom Framing, Mounting & laminating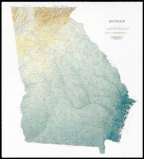 click for individual U.S.A. STATE MAPS