Of course you can call us and speak to a live person!
770-443-8808


M-F 9:00am-6:00pm EST


For custom map request please send an email, with your specs & contact info so we can put together a quote and sample images for you.


U.S.A. MULTISTATE
MARKETING REGIONS


ATLANTA REGION BUSINESS PLANNING ZIP CODE WALL MAP


ZIP CODE MAPS

WORLD WALL MAPS


DIGITAL MAP images
We can email your Digital map images. Choose from various styles for each area, printable maps for professional proposals, super sales coverage expansion and marketing presentations, for website images and reports.
Map images of the United States, USA Sales Regions for marketing, 47 separate USA state maps. Continents, countries and World. Printable detail, high resolution. Choose from political-color by state or county, topographic-shaded by elevation, parchment look- antique colors, or white background and county outline maps.
CUSTOM MAP FOR OFFICE
GRAPHIC DESIGN & DIGITAL MAPS
WALL MAP FOR SALES & MARKETING BUSINESS MAP SOURCE
ADVERTISING / CORPORATE GIFTS
Custom mapping is our specialty...for over 20 years we have made thousands of really nice maps for all kinds of organizations...check out our reference list and comments from actual real live customers...
We can create custom designed maps for reports, sales meetings, presentations, media kits or large wall-mounted displays.
EMAIL SPECS TO mapwench@gmail.com
FOR QUOTES ON ADDING FEATURES SUCH AS...
REGION OR DISTRICT TERRITORIES

OFFICE OR DISTRIBUTION LOCATIONS

PROPERTIES COMMERCIAL/RESIDENTIAL

ROUTES, RADIUS MILEAGE RATES

LOCATION OF SERVICE FACILITIES

CUSTOM COLOR BY SALES REGIONS

COUNTY, M.S.A. OR D.M.A. BOUNDARIES
Hardcopy... many map areas and styles from our new division... mapstoprint.com
ALL OF OUR DIGITAL MAPS ARE ALSO AVAILABLE AS QUALITY COLOR PRINTS, MOUNTED FOAM BOARD, LAMINATED & CUSTOM FRAMED IN A CONTEMPORARY METAL MOLDING YOUR CHOICE
gold, silver or black...
APPROXIMATE SIZE 20x26" SIZE VARIES DEPENDING UPON MAP AREA
Add your Company Logo to make great Corporate Gifts - quantity pricing available. Choose from the digital map styles...any of the maps for download
mapstoprint.com
STATES
REGIONS
USA
United States
WORLD
CONTINENTS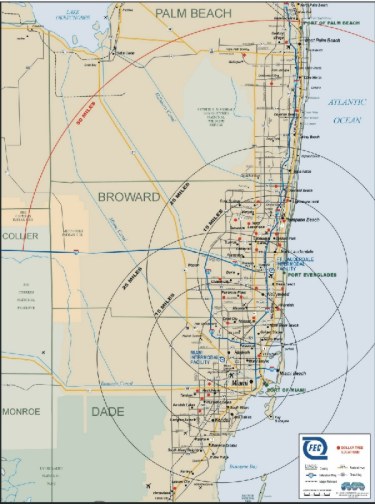 A COMPANY LOGO / TITLE CAN BE ADDED
**FREE OF CHARGE, TO SMALLER FRAMED MAPS (mapstoprint series) LISTED IN THE LINKS ABOVE, OR TO ANY OUR LARGE DIGITALLY PRINTED WALL MAPS, such as
Atlanta Region, Georgia, USA Commercial Wall Map, County/Town maps or Sales Region Wall maps of the USA
IMPORTANT**please read the following requirements**
FREE ADD LOGO
**ONLY PROVIDED THAT...
The file format is compatible, at high enough resolution, and large enough in size for the page setup...
Must be of printable resolution, 300 ppi / dpi or better - do not send a saved image logo from a website or fax cover logo...
Note...Of course if your order is for any of the pre-printed maps that we stock by other publishers such as National Geographic, American Map Corporation, Universal, Hammond, Rand McNally, Michelin, etc. These maps, already printed,
cannot be customized or have your logo added.
ACCEPTED FILE FORMATS INCLUDE...

*Raster Image files such as .gif, .jpg, OR
.tif, .bmp, .pdf - again - printable resolution
Even an image in a document (something that is printed like a brochure or letterhead)
*Also Vector files like .cdr .eps, .ai with any fonts converted to paths / curves...
If file is in latest format please save back a couple program versions, just in case, PC format please)
attach to email, with MAP ORDER LOGO in subject line TO mapwench@gmail.com
**NOTE FROM THE MANAGER...
We will resample / export and email you one image file proof of your map, with logo, at no additional charge. HOWEVER...
If we have to tweak, resample, convert, export/import etc. any map or image file for 15 minutes or more, for example just to make a logo image file work, we will have to charge for graphics layout and setup, at $60.00 per hour, same as for adding custom features like the ones listed below. This also includes having to create additional proofs.
(usually $25.00 minimum setup fee)
Quite reasonable rates considering our level of efficiency and years of expertise!